The Czech artist Alphonse Mucha (24 July 1860 – 14 July 1939) is commonly recognised as the instigator of the Art Nouveau movement, characterized by organic, especially floral and other plant-inspired motifs, as well as highly-stylized, flowing curvilinear forms. His work typically has women as his subject matter and his fame grew when he created posters for the Parisian star of the time Sarah Bernhardt.

[more]
The colours and lines remind a lot of the more contemporary artist Audrey Kawasaki. Mucha's work has a strong element of fantasy and almost feel like they were plucked out from a fairytale. I particularly like his handling of fabric and hair.
While the colours of Mucha's work are often more muted, I particularly like the colours in the much more vibrant stained glass he designed for Prague's St Vitus Cathedral.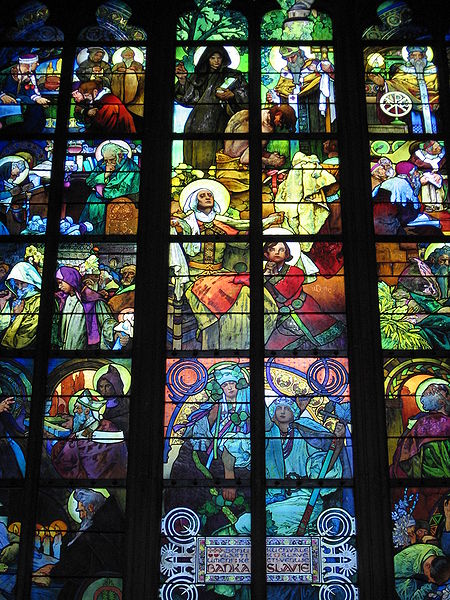 Interestingly I can also see some parallels between another Art Nouveau artist, Aubrey Beardsley and another of my favourite contemporary artists, Lucy McLauchlan.