Long overdue is a post on another of my favourite artists, Blaine Fontana. His work is beautiful and mixes two of my favourite styles of art; Japaese prints and graffiti. I discovered his work at the same time as Samuel Flores in San Francisco's Upper Playground gallary: Fifty 24SF.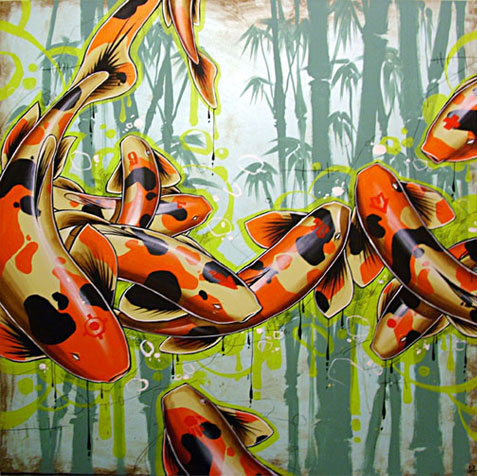 The Last Koi Chapter #1 • 48″ x 48″ acrylic on canvas
The print is also available as a Gelaskin for the geeks out there who like to customise and protect their laptops and iPhones.